GNOME 3.30 will be released within a few days. That makes this a good time to showcase the improvements in GNOME Tweaks 3.30.
One problem with moving power settings from Tweaks into Settings a year ago was that the Power panel only had one setting. GNOME Designer Allan Day suggested we use a new General panel to include the remaining power switch, the sound Over-Amplification switch, and the Animations switch.
(Note that if you're using Ubuntu's default session, the Over-Amplification switch is in the Settings app, not in Tweaks.)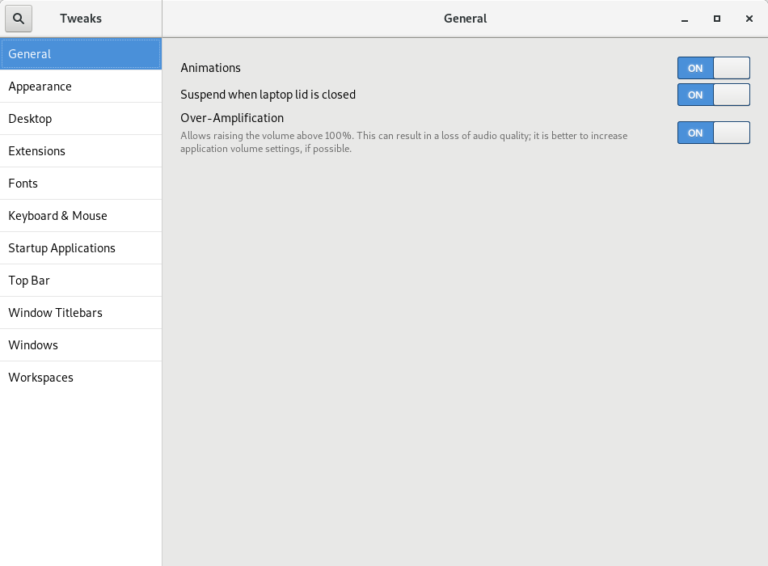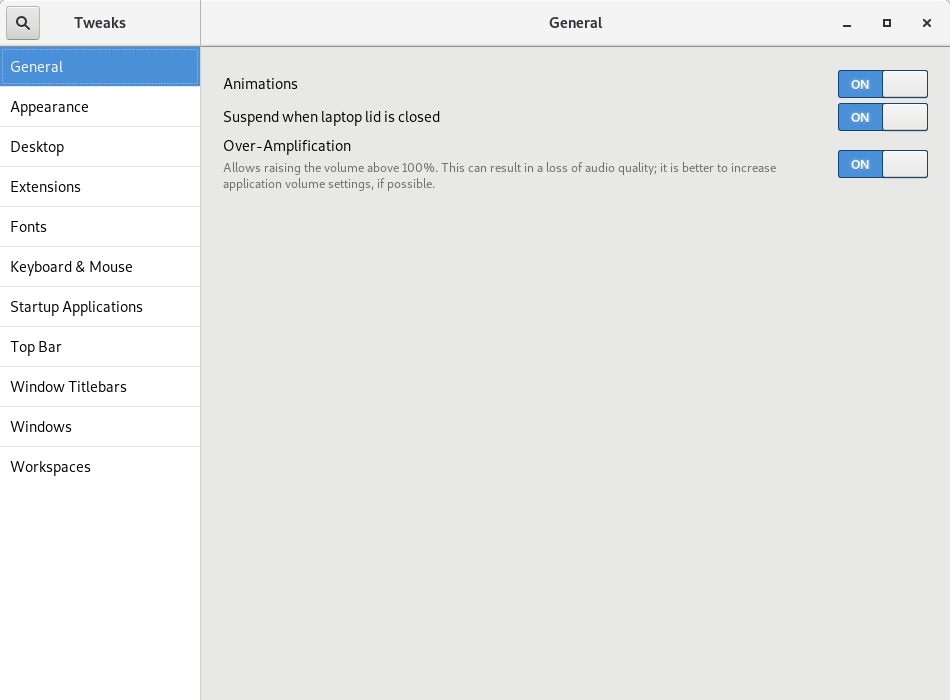 Also, the volume indicators in GNOME 3.30 now indicate when over-amplification is in use: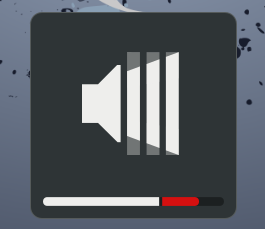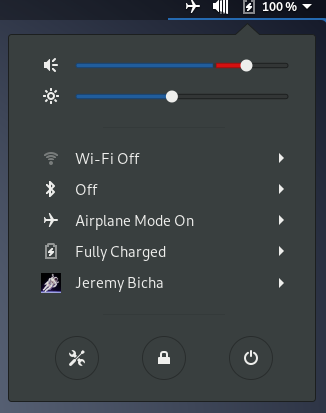 There is only one new setting here: a sound theme selector. While sound themes aren't very popular yet, maybe this will help them become a bit more noticeable. Ubuntu 18.10's new Yaru theme (not pictured here) includes a sound theme named Yaru.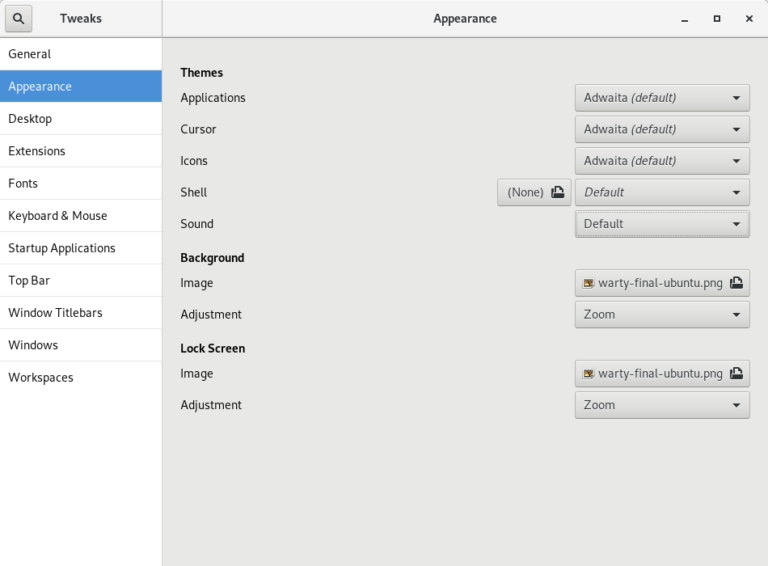 The Top Bar page now has a toggle for the weekday in the top bar clock. (The Activities Overview Hot Corner switch will only show if your distro includes the gnome-shell patch for that feature.)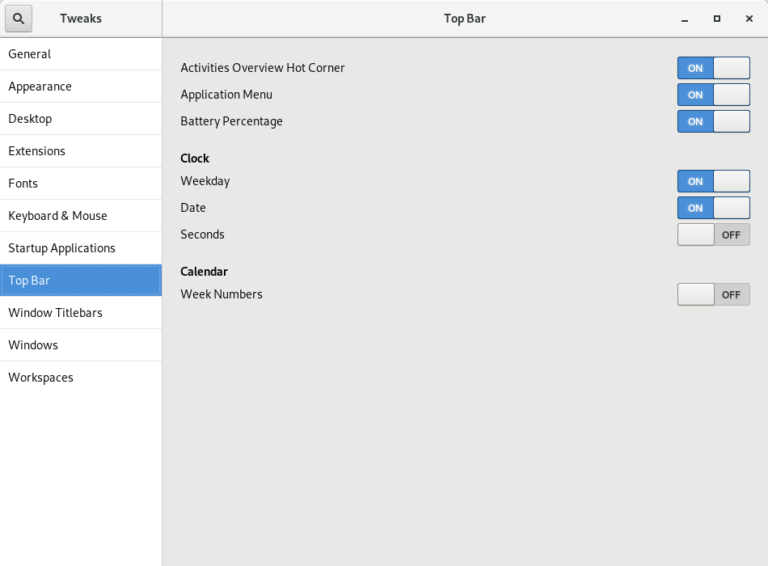 Since we now have so many windows settings available, I split Window Titlebars into its own page. The Edge Tiling and Center New Windows switches are new in 3.30.
Ubuntu 18.10 now enables Center New Windows by default. I think it's a nice touch and it would be nice if it were the default in GNOME too. Try it out for yourself!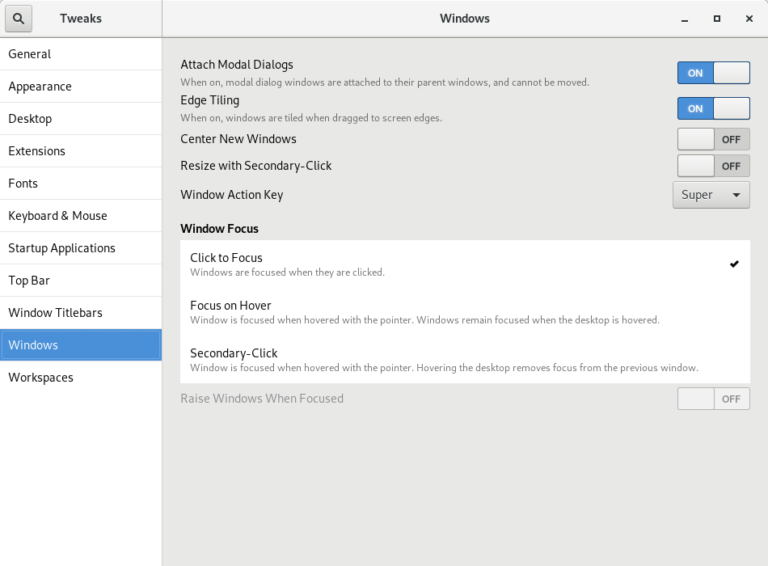 For more details about what's changed in 3.30 and who's done the changing, see the project NEWS file.