Today I released the second development snapshot (3.25.3) of what will be GNOME Tweak Tool 3.26.
I consider the initial User Interface (UI) rework proposed by the GNOME Design Team to be complete now. Every page in Tweak Tool has been updated, either in this snapshot or the previous development snapshot.
The hard part still remains: making the UI look as good as the mockups. Tweak Tool's backend makes this a bit more complicated than usual for an app like this.
Here are a few visual highlights of this release.
The Typing page has been moved into an Additional Layout Options dialog in the Keyboard & Mouse page. Also, the Compose Key option has been given its own dialog box.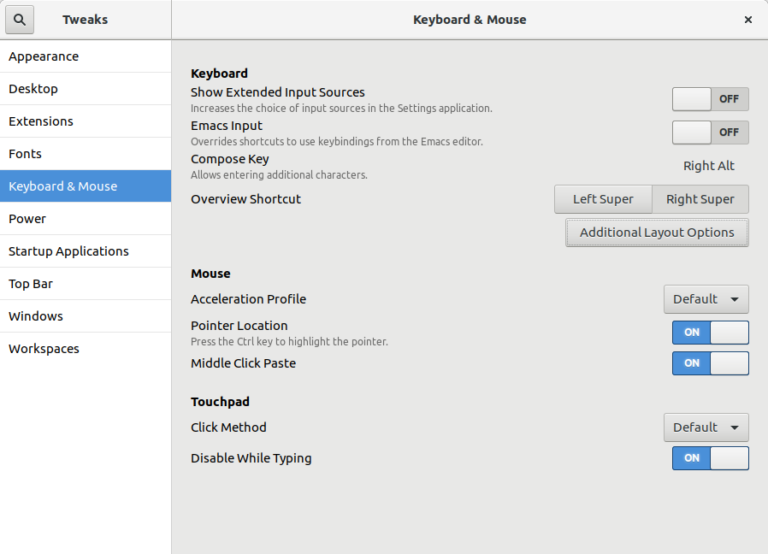 Florian Müllner added content to the Extensions page that is shown if you don't have any GNOME Shell extensions installed yet.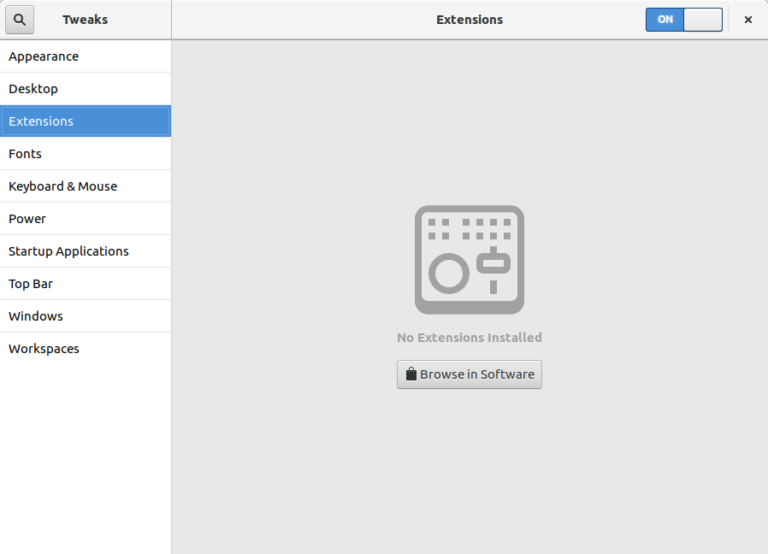 A hidden feature that GNOME has had for a long time is the ability to move the Application Menu from the GNOME top bar to a button in the app's title bar. This is easy to enable in Tweak Tool by turning off the Application Menu switch in the Top Bar page. This release improves how well that works, especially for Ubuntu users where the required hidden appmenu window button was probably not pre-configured.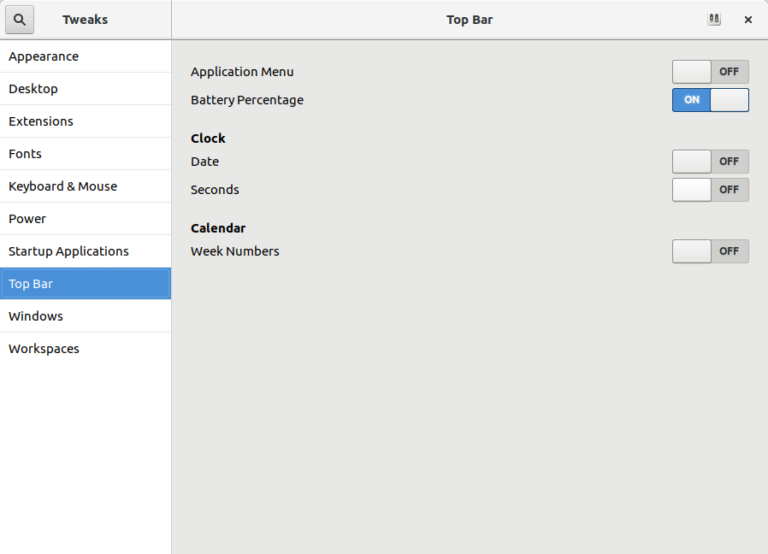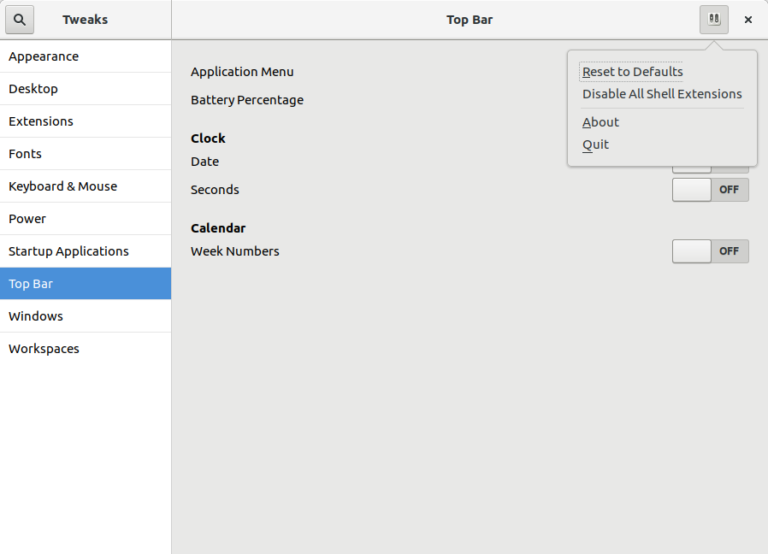 Some of the ComboBoxes have been replaced by ListBoxes. One example is on the Workspaces page where the new design allows for more information about the different options. The ListBoxes are also a lot easier to select than the smaller ComboBoxes were.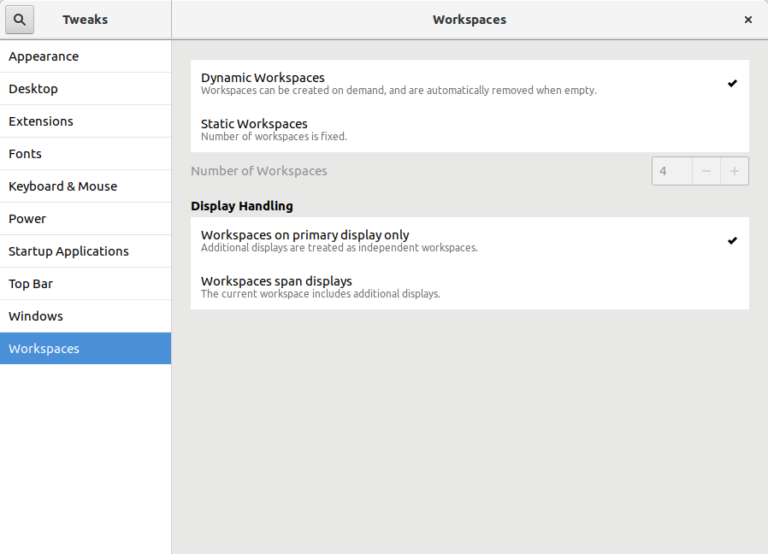 For details of these and other changes, see the commit log or the NEWS file.
GNOME Tweak Tool 3.26 will be released alongside GNOME 3.26 in mid-September.